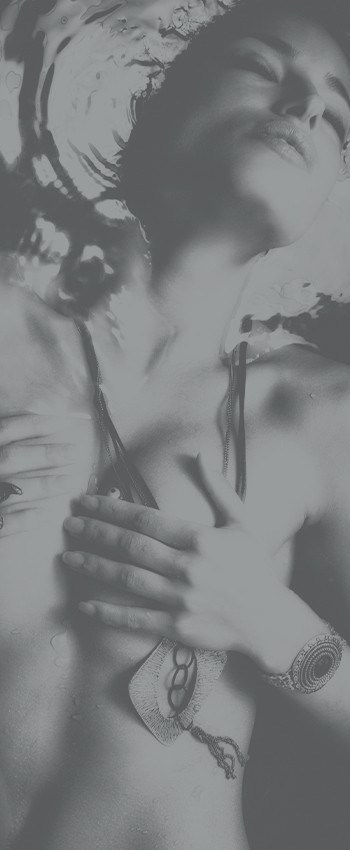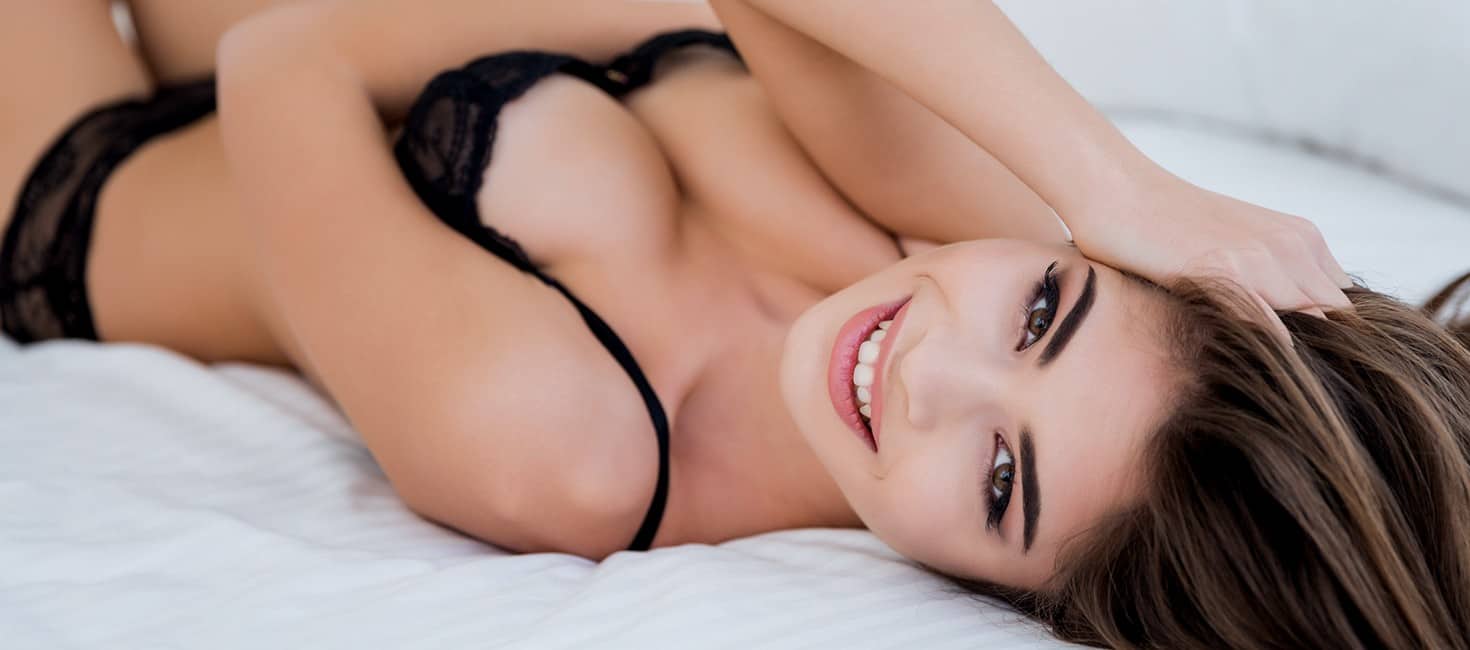 Breast Augmentation & Implants in Miami
Breast augmentation is one of the most frequently requested plastic surgery procedures, and one of the most rewarding that Dr. Christopher Craft performs. The trusted Miami breast augmentation surgeon helps women from Miami, Coral Gables, Ft. Lauderdale, and all of South Florida improve their self-confidence through the placement of breast implants. In addition to enhancing the bust size, breast implants can create a sexier and more attractive overall figure.
Dr. Christopher Craft has achieved a very high rate of patient satisfaction thanks to his years of experience, specialized training in breast enhancement, and natural artistic eye. He understands that each patient is different and has her own idea of what the ideal breast shape and size is. The highly sought-out plastic surgeon takes great pride in helping each woman meet her breast augmentation goals in a way that enhances her unique beauty.
To fully understand the breast augmentation procedure and how it can help you to attain your ideal breast shape and overall figure, schedule your complimentary consultation with Dr. Craft.
Aesthetic Plastic Surgery
Who Is a Candidate for Breast Augmentation?
Breast augmentation is designed to enhance fullness in naturally small breasts or breast that have experienced loss of volume following pregnancy or weight loss. Breast augmentation can also correct asymmetrical breasts and create a more balanced breast appearance. Women who are concerned about breast sag may be suitable candidates for breast augmentation with lift. In addition to placing implants, Dr. Craft will remove excess breast skin and tissue, and raise the breast mound higher on the chest wall to a more youthful position.
Breast augmentation is a very personal decision and demands an individualized surgical plan tailored to each individual. During the initial consultation, Dr. Craft will carefully examine the patient's breasts and body, paying attention to qualities like skin elasticity, breast tissue and body measurements, including shoulder and hip width. The consultation will include a very open and thorough discussion so that Dr. Craft can understand the patient's concerns and expectations in order to tailor the implant size, shape, and consistency to best fit her goals.
Aesthetic Plastic Surgery
Breast Implant Choices
Breast implants can be either saline or silicone filled, and may have a smooth or textured surface. Each type has pros and cons. For instance, saline implants are not pre-filled, which means they can be placed using a smaller incision than silicone implants. In case of a rupture or leak, the body will naturally absorb the saltwater saline solution. Silicone implants come pre-filled, so they require a slightly longer incision for placement. It is also more difficult to detect a rupture or leak with silicone implants. Still, many women prefer silicone implants because they believe that the implants more closely mimic the look and feel of natural breast tissue than saline implants.
To best meet his patients' expectations and cosmetic goals, and to provide them with the most honest and realistic perspective of their own proportions and size after breast augmentation surgery, Dr. Craft now offers the MENTOR Volume Sizing System. This new system provides the opportunity for each woman to see what the various implant sizes will look like on HER body. The system features a unique shape that fits over the natural breast and creates a more realistic preview of a patient's new size, helping her make a more confident choice.
Aesthetic Plastic Surgery
What Happens During Surgery?
Breast augmentation is performed as an outpatient procedure under general anesthesia. There are several incision approaches (locations) through which breast implants may be placed, including the periareolar (through the areola), inframammary (where the breast crease meets the chest wall), or transaxillary (through a small incision in the armpit) approaches. In breast augmentation with lift, the incision pattern may vary slightly to allow the surgeon to make the modifications needed for lifting the breasts. In any case, Dr. Craft is careful to make the incisions to minimize post-operative scarring. Once the modifications are complete, Dr. Craft will close the incisions with sutures and place a surgical bra and soft bandages to support the healing tissues.
Aesthetic Plastic Surgery
What Should I Expect After Surgery?
Patients should expect to take one to two weeks off of their normal routine, including work and exercise. Strenuous activities such as bending and heavy lifting should be avoided during this time. Minor side effects include swelling, bruising and discomfort, which should subside over time. Plenty of bed rest is key to allow the breasts to heal quickly and safely. Patients will meet with Dr. Craft and his team for follow-up appointments so the doctor can monitor healing and make any recommendations if necessary.
Frequently Asked Questions About Breast Augmentation
Is breast augmentation painful?
Surgery is performed with anesthesia so you will not feel anything during the operation. After surgery, you might have mild to moderate pain or discomfort, or feel sore for a few days. You can manage any pain with prescription or over-the-counter pain relievers.
How long do breast implants last?
Breast implants do not have an expiration date, and can last for many years. You do not need to replace your implants unless they develop a leak or rupture, or you become unhappy with the appearance of your breasts. The risk of an implant rupturing increases about 1 percent every year after placement.
How long do I have to sleep on my back after breast augmentation surgery?
Dr. Craft will advise you to sleep on your back for four to six weeks after surgery to prevent putting pressure on your implants and healing breasts. Propping yourself up on a few pillows can make you more comfortable while sleeping on your back, and placing pillows on either side of your body can prevent you from rolling over onto your sides as you sleep.
What if I am unhappy with the size of my breast implants?
If you are unhappy with the size of your breast implants, you can have them removed and replaced with a bigger or smaller pair. It is best to wait at least six months after surgery for your breast size to stabilize before pursuing revision surgery.
When can I drive after breast augmentation?
Dr. Craft will clear you to resume driving after breast augmentation. You must wait until you have stopped taking pain medication before you can resume driving. Most women can drive about a week after surgery.
When can I resume work after breast augmentation?
Dr. Craft will advise you as to when you can resume work after your surgery. If you work a sedentary desk job, expect to take about a week off from work. If your job is physically demanding, you will likely need to take a few additional days off before returning.
When can I resume exercise after breast augmentation?
You can resume walking as soon as you feel ready after surgery. In fact, taking short, slow walks can help promote good blood flow and healing.
You must avoid more strenuous exercise (including any activity that involves jumping) for at least four weeks. Dr. Craft will give you a more exact timeline for resuming exercise during your post-operative appointments.
Will I have scarring from breast augmentation?
You will have scarring along your incision lines. Dr. Craft places breast implants through incisions around the areola (the pigmented skin surrounding the nipple), in the breast crease or in the armpit. With the proper post-operative care and scar management techniques, your scars should fade very well over time. Any scarring is concealed under a bra or bikini top.
Will my nipple sensation change after breast augmentation?
It is difficult to predict whether you will have permanent changes in nipple sensation after breast augmentation. For most women, any changes in nipple sensation are temporary and resolve within six months to a year of surgery. However, a small percentage of women do experience temporary changes in nipple sensation.
For more information about breast augmentation, please contact Dr. Craft today.
State Of The Art Facility
View Our Office Tour

Patients Choice Award 2012

Top Surgeons Awards 2013

Haute Md
Exclusive Member Award

FMA
Florida Medical Association

AMA
American Medical Association.

ASPS
American Society of
Plastic Surgeons

ISAPS
International Society of
Aesthetic Plastic Surgery

RADIESSE
for Hands Certified
Injector

Real Self
Top Doctor