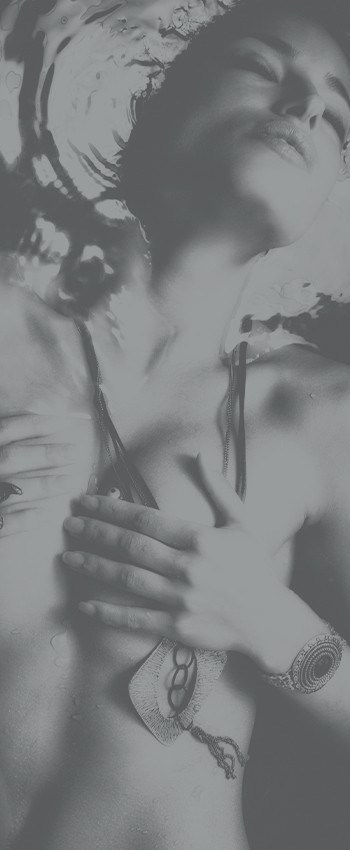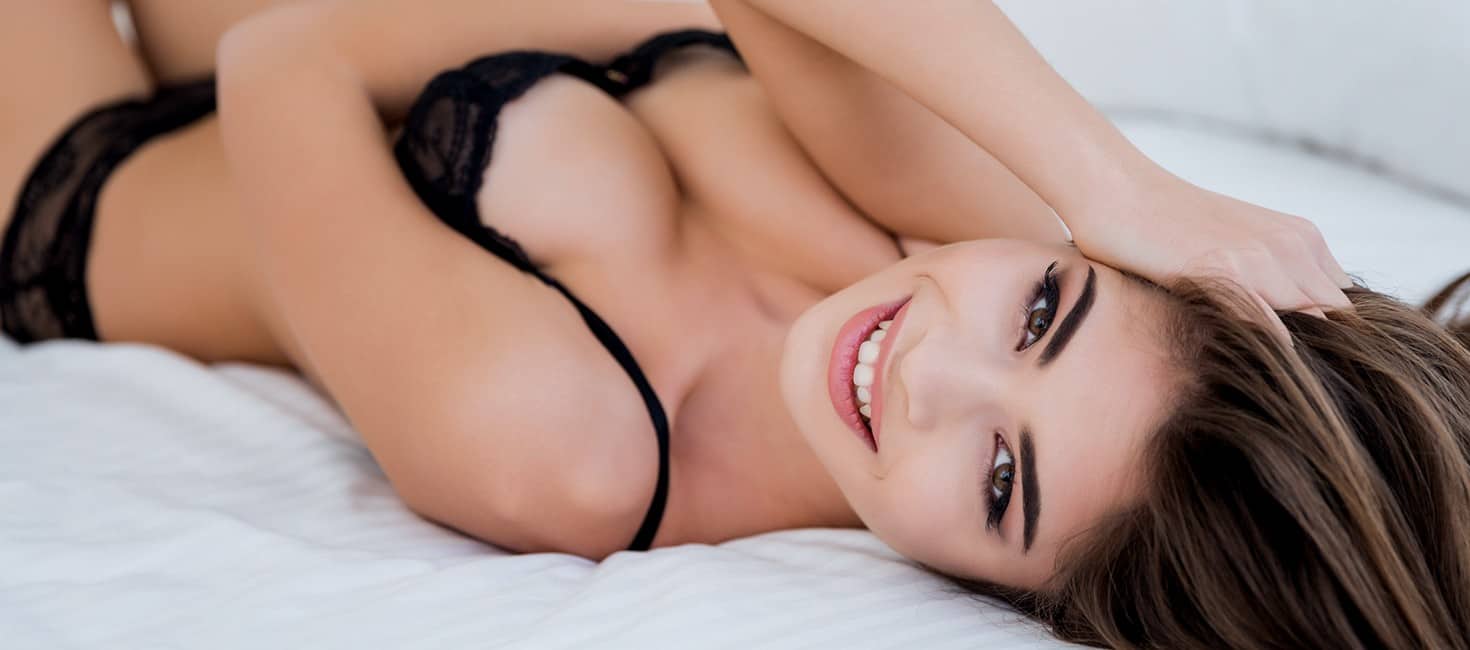 Mommy Makeover in Miami
Motherhood can be one of the most rewarding experiences of a woman's life, but there is no denying that pregnancy and breastfeeding can take a toll on the body. While some women seem to be able to bounce back in months, others can never quite restore their pre-baby figure, even after years of dieting and exercise. If you can relate to this, you may be a candidate for mommy makeover. This cosmetic treatment combines two or more plastic surgery procedures that target excess skin and fatty deposits on the breasts, abdomen and other body areas.
Board-certified Miami plastic surgeon Christopher Craft has helped many women in South Florida regain their pre-pregnancy curves — and confidence — through mommy makeover. Because no two patients are alike, Dr. Craft will tailor your mommy makeover to address your personal areas of concern and achieve your dream physique.
Aesthetic Plastic Surgery
Who Is a Candidate for Mommy Makeover?
Mommy makeover is an individualized cosmetic treatment that can improve the appearance of the following:
Deflated breasts that have lost their youthful fullness, shape and/or perky position
Stretched out or oversized nipples
Downward-pointing nipples that sit below the natural breast crease line
Asymmetry between the breasts
Stubborn fat deposits on the abdomen, buttocks, thighs, hips or lower back
Separated abdominal muscles
Loose, excess skin on the abdomen
Aesthetic Plastic Surgery
Mommy Makeover Treatment Options
Depending on your cosmetic concerns and goals, your mommy makeover may include:
It's no secret that gravity takes its toll on a woman's chest over time, and giving birth can accelerate this process. During your pregnancy, your breasts may have swelled almost as noticeably as your belly. Just as you have found yourself with excess skin on your stomach after shedding all that baby weight, you'll likely notice that your breasts were never quite restored to their previous pertness either. A breast lift, also known as mastopexy, is the process of removing extra skin and tightening the tissue in your chest to counteract sagging, provide additional support and ultimately leave you with firmer, more attractive and youthful shaped breasts.
Along with sagging skin, many mothers may notice that their breasts are no longer as full as they once were. Breast augmentation, or augmentation mammoplasty, involves the insertion of saline or silicone implants to enhance the size and projection of the breasts. By undergoing breast augmentation, you can regain your natural voluptuousness, or even give yourself the curves you always wished you'd had. On its own, though, breast augmentation can't alter the positioning of the breasts, which is why so many mothers prefer to combine this treatment with a breast lift as a part of the Miami mommy makeover
The abdomen is one of the hardest areas of the body to sculpt with diet and exercise alone. Even the most dedicated exercisers may still struggle with excess skin that creates the dreaded muffin-top effect. Tummy tuck, also known as abdominoplasty, removes excess skin on the abdomen flatter and firmer stomach. The procedure can also tighten the muscles in your abdomen that may have become loose and stretched over time or via childbirth, to create a flatter and tauter tummy.
Through liposuction, Dr. Craft can remove fat from localized deposits almost anywhere on your body, including the abdomen, buttocks, inner and outer thighs and upper arms. When combined with other body-contouring procedures like a tummy tuck, this procedure can help you restore your proportions and achieve a more streamlined silhouette.
Aesthetic Plastic Surgery
Mommy Makeover FAQs
What are the qualities of a good mommy makeover candidate?
If you are considering a mommy makeover with Dr. Craft, you should meet the following criteria:
You are in good health
You are a non-smoker or are able to quit prior to surgery
You have reasonable expectations of the results – i.e., you desire improvement, not perfection
You understand the potential risks of surgery
Dr. Craft will determine whether you qualify for mommy makeover during an in-person consultation.
What are the advantages of combining multiple procedures into the same operation?
One operation means you only have one recovery period, and for busy moms, this is important for planning purposes. Furthermore, combining procedures into a single operation reduces expenses because you only pay certain fees (e.g., anesthesia, facility) once instead of multiple times. Also, combining procedures enables you to achieve your ultimate transformation sooner than if you staged out your procedures separately and recovered in between each surgery.
How can I best prepare for mommy makeover?
Dr. Craft recommends focusing on your physical and mental health by eating a balanced diet, exercising regularly, limiting alcohol consumption and getting plenty of sleep. He will ask you to avoid aspirin, blood thinners and other specific medications that can increase the risks of surgery.
Practically, it helps to prepare your household for your recovery by stocking up on recovery essentials and setting up a recovery space in your bedroom or living room. Also, make arrangements for someone to drive you to and from surgery.
What is the mommy makeover recovery like?
Recovery varies from patient to patient, but in general you can expect mild bruising, swelling and discomfort right after your operation. Plan to take one to two weeks off from work to recover. You will need a family member or friend to help you with household chores and caring for your children and pets, as your energy levels and range of motion will initially be limited. Over the course of your recovery, you will regain your strength and mobility and start to resume your regular household activities.
When can I resume exercise after mommy makeover?
You are encouraged to get up and walk around as soon as you feel ready, as walking promotes good circulation. However, the majority of your initial recovery should be dedicated to resting and relaxing. Dr. Craft will clear you to resume light exercise after approximately three to four weeks and strenuous exercise about six to eight weeks after surgery.
Can I have a mommy makeover if I want more children in the future?
Yes, mommy makeover does not interfere with the ability to get pregnant or have a healthy pregnancy. However, you will see the most lasting results if you delay surgery until your family is complete. Getting pregnant after mommy makeover will have an adverse effect on your results.
Will I have scars from my mommy makeover?
Any procedure that involves an incision leaves a scar. However, Dr. Craft is very meticulous about planning and creating incisions in areas of the body where the resulting scarring is inconspicuous. For instance, scarring from breast surgery can be concealed beneath a bra or bathing suit top, and scarring from tummy tuck is low enough to be hidden underneath a pair of underwear or bikini bottom.
Aesthetic Plastic Surgery
Why Choose Dr. Craft for Your Mommy Makeover?
Dr. Craft is a board-certified plastic surgeon that has completed extensive training in the aesthetics of cosmetic procedures that focus on the body and breasts. Using his technical expertise and natural artistic eye, the top Miami plastic surgeon can help you determine the perfect proportions for your shape and size. When you visit Christopher Craft Plastic Surgery in Miami, you can expect to be treated with care, compassion and respect, and can rest assured that Dr. Craft and his attentive staff will handle your surgical procedures with the utmost discretion.
It's time to reclaim your pre-baby body. To learn more about mommy makeover, schedule a consultation with Dr. Craft. Please contact Christopher Craft Cosmetic Surgery by calling today.
State Of The Art Facility
View Our Office Tour

Patients Choice Award 2012

Top Surgeons Awards 2013

Haute Md
Exclusive Member Award

FMA
Florida Medical Association

AMA
American Medical Association.

ASPS
American Society of
Plastic Surgeons

ISAPS
International Society of
Aesthetic Plastic Surgery

RADIESSE
for Hands Certified
Injector

Real Self
Top Doctor