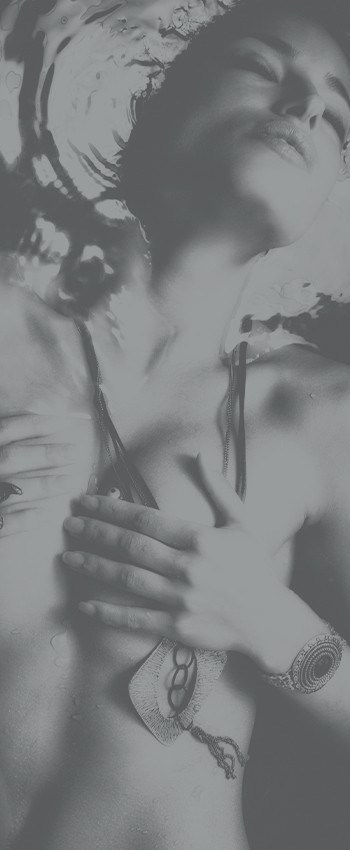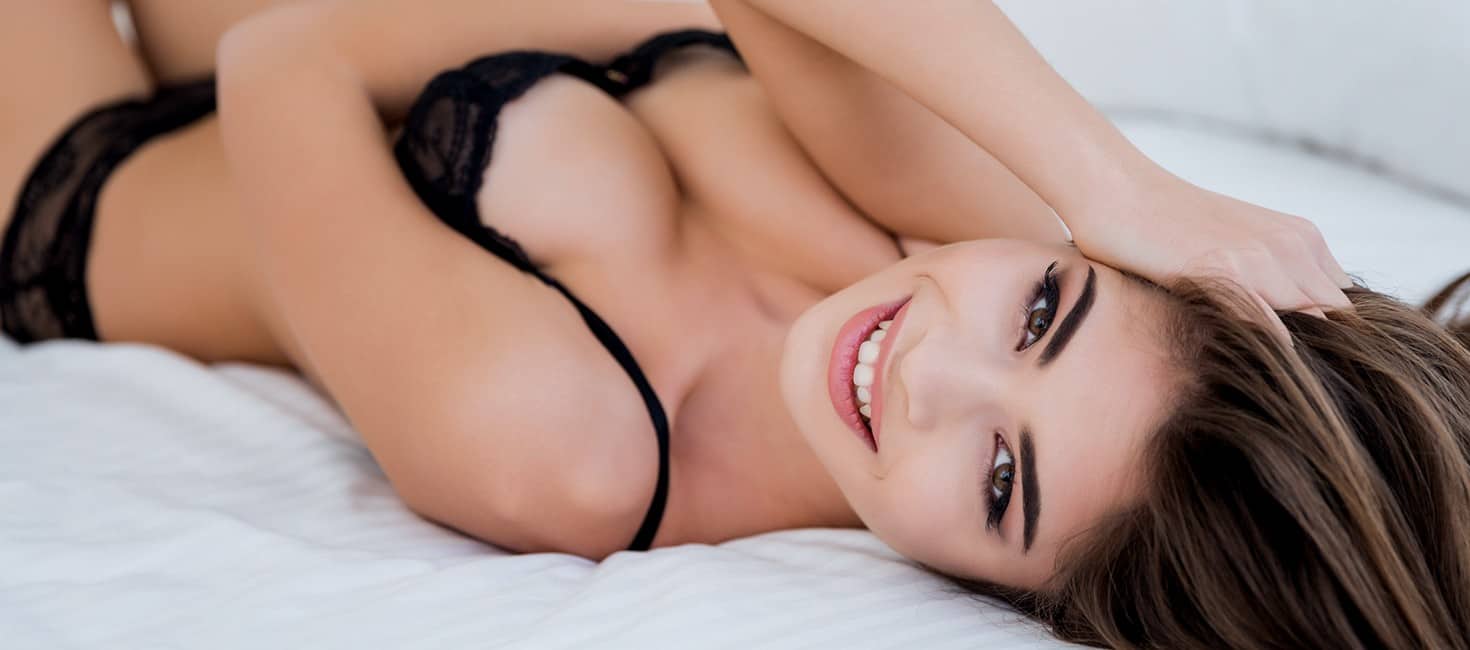 Liposuction (Weight Loss Surgery) in Miami
Are diet and exercise not giving you the slimming and sculpted physique you desire? This is a common concern for many people, as some pockets of fat are simply resistant to weight loss efforts. Fortunately, there is a solution: liposuction. One of the most common and safest plastic surgery procedures performed today, liposuction removes small deposits of fat to improve the body's contours. As a leading plastic surgeon with years of experience, Dr. Christopher Craft is one of the most in-demand liposuction surgeons in Miami. Using his technical expertise and artistic eye, Dr. Craft can perform liposuction to sculpt your body and give you the slimmer and sexier physique you desire.
Aesthetic Plastic Surgery
Who Is a Good Candidate for Liposuction?
Liposuction is an effective treatment for both women and men, and can be used to remove surplus fat in the:
Face
Neck
Upper arms
Breasts and chest
Abdomen
Back
Waist
Hips
Buttocks
Inner and outer thighs
Knees
The best candidates for liposuction are patients who are at or near their ideal weight but have localized areas of fat that are hard to remove with diet and exercise alone. Liposuction can be performed as a standalone procedure or in combination with another body contouring procedure such as tummy tuck or body lift to produce more comprehensive results. Dr. Craft will discuss all of these options with you during your in-office consultation. Upon conducting a physical evaluation and discussing your cosmetic concerns and goals, he will recommend the treatment plan that best achieves your desired outcome.
Aesthetic Plastic Surgery
Liposuction Procedure Details
Liposuction is an outpatient procedure typically performed under general anesthesia. The procedure can take one or several hours to complete, depending on the number of areas being treated, the amount of surplus fat that will be removed and whether the procedure is performed alone or in conjunction with another procedure.
Liposuction requires a several very small and discreet incisions placed in hidden skin creases allowing Dr. Craft to remove unsightly fat deposits with a fine cannula and high-powered surgical vacuum. There are several liposuction techniques available, but the most common one involves using a tumescent solution that contains medication to help reduce postoperative pain, bleeding and bruising. This fluid also allows Dr. Craft to more precisely target the troublesome fat cells that need to be removed. Once all of the modifications have been completed, Dr. Craft will close the incisions with sutures. He will also place a compression garment over the treated area. The garment will need to be worn for one to two months after surgery to reduce swelling and help achieve the best body contour results possible.
Because the eliminated fat cells cannot regenerate, the results of liposuction are considered to be permanent. However, future weight gain is still possible. The best ways prolong the slimming effects of liposuction are by following a healthy diet and lifestyle, and maintain a stable weight.
Aesthetic Plastic Surgery
Liposuction Recovery
Liposuction Recovery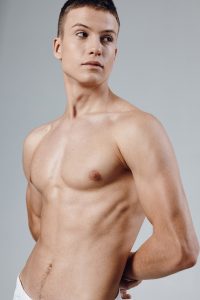 In almost every case, liposuction is an outpatient procedure, meaning you will be discharged from the hospital on the same day to recover at home. However, Dr. Craft may advise an overnight stay for certain patients who have a large amount of fat removed or whose medical history warrants extra caution. Due to discomfort and lingering anesthesia in your body, you will need to have someone else drive you home and should arrange for that ride in advance.
Dr. Craft will prescribe painkillers to help manage the pain patients typically experience in the first couple of days. That pain should dissipate on its own in the days to follow. Rest and relaxation should be your main priorities as your body recuperates, so have some stationary activities like movies, books, podcasts and/or puzzles prepared for entertainment.
While liposuction can transform the body, do not expect to see the results immediately. As the swelling subsides in the weeks following surgery, you should gradually see an improvement to the contours of your body.
Compression Garment
Dr. Craft will provide you with a compression garment designed to fit the areas you have had treated with liposuction. It is important that you wear this garment constantly, particular for the first few weeks, to assist with the healing process. These high-tech items help you to feel more comfortable while simultaneously reducing skin irritation. Perhaps most importantly, the compression garment will help your body to absorb fluids, thereby cutting down on inevitable swelling and avoiding fluid buildup.
Patients who wear compression garments not only have better results overall, they also see these results manifest sooner.
Tips for Accelerated Healing
Keep hydrated: While it is always important to drink plenty of water, this is especially true following liposuction. Fluids will help with wound drainage and take waste away from your cells.
Sleep as much as possible: Your mobility will be limited for a while, so use this time for rest and relaxation. Your body needs sleep to help it recover, so do not fight the urge to nod off whenever you can.
Go for light walks: While strenuous exercise is off-limits for several weeks, walks can be particularly productive to your recovery since they get the blood flowing.
Wear your compression garment as instructed by Dr. Craft.
Potential Complications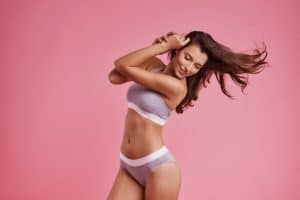 As is the case with any surgery, liposuction carries some risks. Although the odds of these complications are low, they are important to be aware of:
Infection: The skin may become infected if the wounds are not treated properly.
Fluid build-up: Seromas, or pockets of fluid, can amass beneath the skin, requiring drainage.
Numbness: Temporary and (even more rarely) permanent nerve damage may cause parts of your body to go numb.
Lidocaine toxicity: Your body may have a bad reaction to the anesthesia.
Kidney/lung/heart problems: Fluids used in liposuction that are not sufficiently suctioned out can damage vital organs.
Again, these complications are rare, and rarer still in the care of an expert surgeon like Dr. Craft. That said, if you become concerned about a potential complication arising after having liposuction, please seek prompt medical attention.
Aesthetic Plastic Surgery
Frequently Asked Questions About Liposuction
What is tumescent liposuction?
Tumescent liposuction is a specific technique in which a solution is injected into the treatment area to firm up the fat, making it easier to remove. The solution contains a local anesthetic to help minimize pain, and a medication to constrict blood vessels which helps reduce bleeding during and after surgery.
Does liposuction leave scars?
Liposuction does not leave noticeable scarring. Small incisions have to be made in order to insert the cannula and remove the fat, but the incisions are very short and are created in inconspicuous locations, so visible scarring is not of concern.
Will I need anesthesia for my liposuction procedure?
In most cases, general anesthesia is used for liposuction surgery.
Does liposuction improve areas of loose skin?
No, liposuction does not treat skin laxity. In fact, removing fat from areas with loose skin can exacerbate the laxity.
Does liposuction improve cellulite?
No, liposuction is not recommended to get rid of cellulite. Cellulite is a complex problem caused by excess fat and problems with the structures of the skin. Removing the fat without addressing the structural problems of the skin does not help. Performing liposuction on areas with cellulite may actually worsen the appearance of the dimpling and puckering.
Does liposuction improve stretch marks?
No, liposuction does not improve the appearance of stretch marks.
Do I need to lose weight before liposuction surgery?
Losing weight is not a requirement to undergo surgery, but you will see the best results if you are at, or within a few pounds of, your ideal weight. Liposuction is not recommended for individuals who are overweight or obese.
Can I have liposuction if I plan to get pregnant?
Liposuction does not affect pregnancy. However, pregnancy-related weight gain can prevent you from seeing lasting results. If possible, you should delay liposuction until after you have finished having children and have had time to reach your ideal weight range with diet and exercise.
What happens if I gain weight after liposuction?
If you gain a significant amount of weight after liposuction, the fat cells that were removed during surgery will not regenerate. However, the remaining fat cells in the treated area and throughout your body can enlarge.
What is the difference between liposuction and tummy tuck?
Liposuction simply removes unwanted body fat from a targeted area, such as the buttocks, thighs, hips, abdomen or upper arms. Tummy tuck comprehensively addresses other problems specific to the abdominal area. During surgery, Dr. Craft tightens the abdominal muscles and removes excess skin in addition to removing unwanted fat from the front and sides of the waist. He also re-drapes the abdominal skin more smoothly for a sleeker contour.
What questions should I ask when choosing a liposuction surgeon?
It is important to ask a surgeon about his or her specific liposuction experience to get an idea of how frequently they perform the surgery and how knowledgeable they are about the techniques and technology.
You should also feel comfortable asking about liposuction results, the recovery period and any other aspects of the procedure that interest you. A good surgeon will be happy to answer your questions and help you feel more informed about your options.
Contact Christopher Craft Cosmetic Surgery by calling today.
State Of The Art Facility
View Our Office Tour

Patients Choice Award 2012

Top Surgeons Awards 2013

Haute Md
Exclusive Member Award

FMA
Florida Medical Association

AMA
American Medical Association.

ASPS
American Society of
Plastic Surgeons

ISAPS
International Society of
Aesthetic Plastic Surgery

RADIESSE
for Hands Certified
Injector

Real Self
Top Doctor